After doing a bit of Christmas shopping, I decided to treat myself. Naughty, I know. I'd heard that Bourjois were giving a free gift with a purchase of £15 plus so I took advantage of that in the name of the blog! It just so happened that something from my wishlist (see post-
here
)
magically
appeared in my basket. Bonus!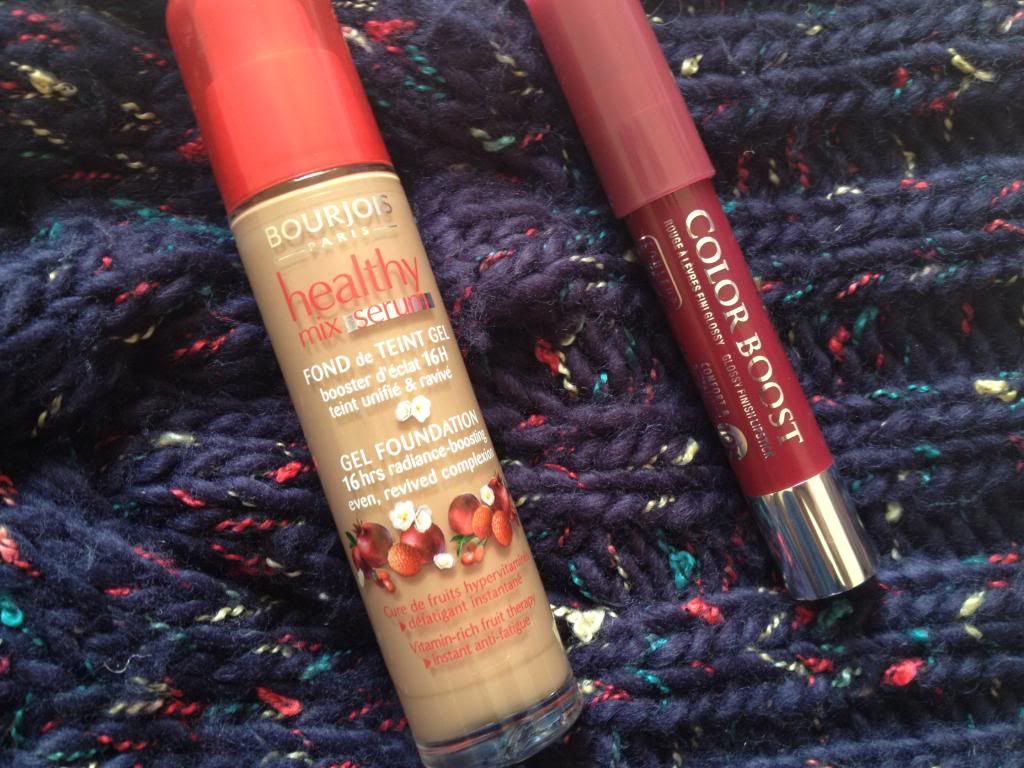 Bourjois Healthy Mix Serum
I've been eyeing up this foundation for a while and finally bit the bullet. I wasn't really sure about the difference between this and the plain Healthy Mix (if you could help in the comments, that would be most appreciated!) but in the end Bourjois made the call for me as only the Serum was in my shade. I got Dark Bronze 58 but I think I could have actually got away with 56. As I go so pale in winter, I don't mind adding a bit more colour to my face, just got to spend a bit more time blending it into my neck!
Bourjois Colour Boost- 06 Plum Russian
I've wanted this since it came out so it was the first thing I picked up to round me up to my £15. As much as I hate winter, I never want Spring to roll around as I want to wear this forever! It's a gorgeous deep, you guessed it, plum colour but as it's a balm, it doesn't look too vampy or heavy. It suits my skin tone perfectly
In the free gift...
Bourjois Volume Glamour Max Holidays Mascara
Bourjois Smoky Eyes- 01 Gris Dandy
Bourjois Effet 3D Gloss Volume and Shine Elixir- 06 Rouge Democratic
This seems to be my perfect red on first appearance
Bourjois So Laque!- Rouge Escarpin 24
Have you tried any of these? What's your verdict? I would ask for recommendations but my bank balance isn't allowing me too :(